Episode #8: Functional neurology and addiction recovery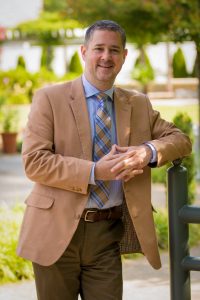 Dr. Michael Trayford is a functional neurologist practicing in Asheville, NC. He is also published journal author, national lecturer, and currently serves on the Advisory Council for the Dementia Society of America. In this episode, Dr. Trayford explains how to spot an increased risk of addiction in early childhood, the neurological issues that raise the risk of addiction and make it harder to recover, and how functional neurology can help rehabilitate the neurological issues and thus facilitate addiction recovery. His talk at the IAFNR 2017 functional neurology conference will be The Role of Functional Neurology in Addiction Recovery. (iafnr.org). To learn more about Dr. Trayford, visit http://apexbraincenters.com/.
With host Elaine Marshall.